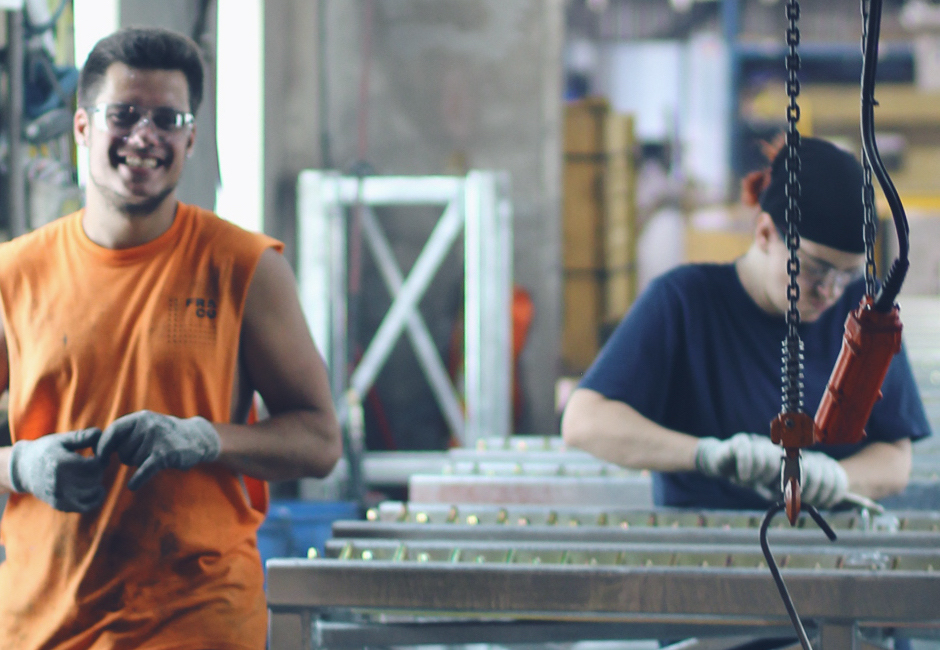 Are you looking for a new adventure?
Fraco is a manufacturing company based in Saint-Mathias-sur-Richelieu. We manufacture state-of-the-art mast access and elevation system equipment. But it's not what we make that's important...
Fraco is a Quebec family business with strong values centered around commitment, performance, human relations, transparency, creativity and rigor. We have branches in the United States as well as Spain.
Fraco is looking for a technical drafter. Under the responsibility of Engineering, the new employee will have the following main responsibilities:
Create installation designs for work platforms, construction elevators, permanent elevators, common tower and quick back, in 2D AND 3D
Reading architectural and structural plans
Writing technical quotes
Manage technical documentation
Coordinating information with various departments internally and externally
What we want as experiences and training:
DEP in building or technical drawings in architecture (or equivalence)
Excellent mastery of REVIT's drawing techniques
Excellence in reading / evaluating architectural and structural plans
Mastery of drawing techniques in Autocad
Knowledge of the construction industry, access at height preferred
Talents :
Bi-Lingual in French/English preferred
Strong communicator
Teamwork is essential
Organization and attention to detail is critical
Accountability and leadership
Why Fraco?
Competitive pay and benefits
Continuing education
A daily life full of challenges and opportunities to grow as a human being
Join a united team that focuses on mutual aid and complicity
To learn more about us in pictures:
https://www.youtube.com/watch?v=L_h1aLxqTEg&t=3s
And even more to discover: https://www.youtube.com/channel/UCBfDoUgEDHzSGWBgeZPZyxA/videos
Looking forward to meeting you and getting to know you!