Nous fournissons des équipements mais aussi une grande expertise technique.
Ciment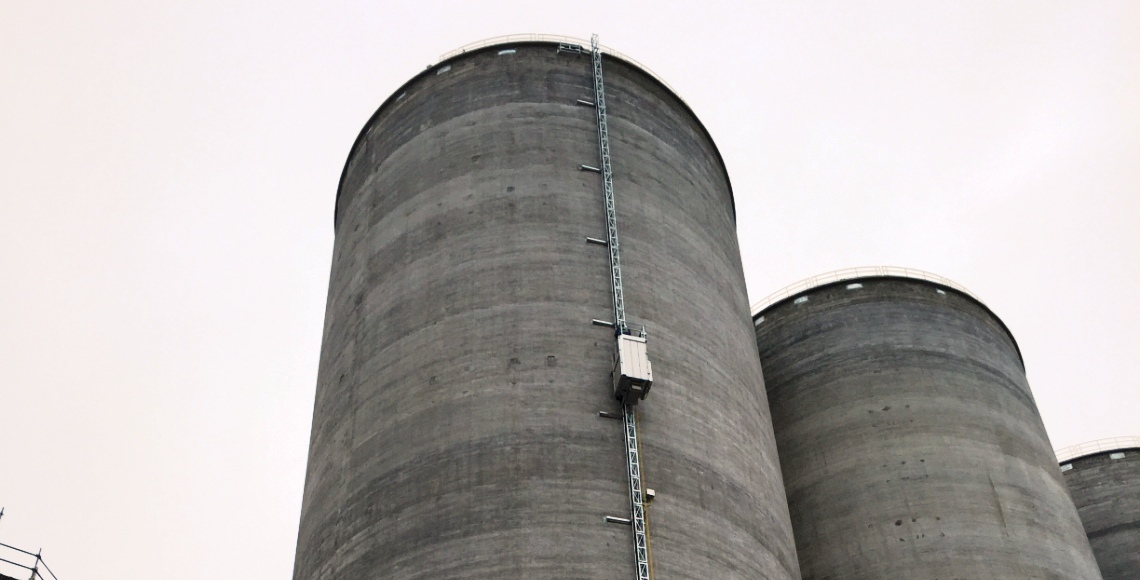 Port-Daniel, QC, Canada, 2017
SEL Series
McInnis cement Plant
Fraco was commissioned to manufacture and install two SEL Series permanent elevators to provide access to clinker and cement storage silos.
Pâtes et papiers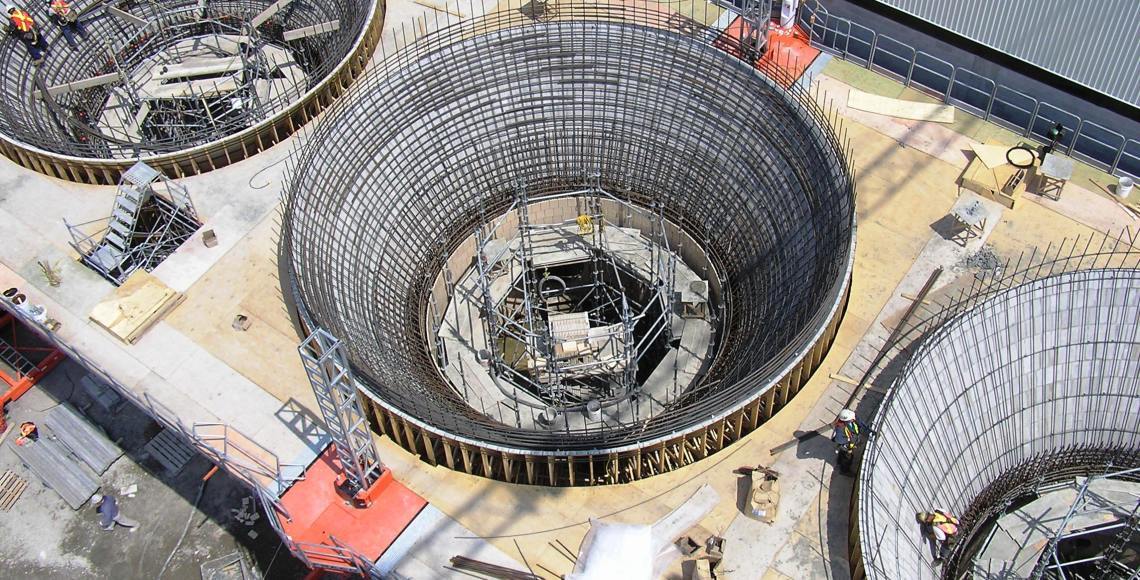 Scarborough, ON, Canada, 2005
FRSM-20K
Atlantic Packaging Recycling Facility
The company T.A.C., which installs resistant anti-corrosion coating systems, called on Fraco to set up a work area to allow the construction of three (3) storage tanks. Fraco proposed a solution bringing together six (6) FRSM-20K platforms for this pulp & paper industry project!
Forage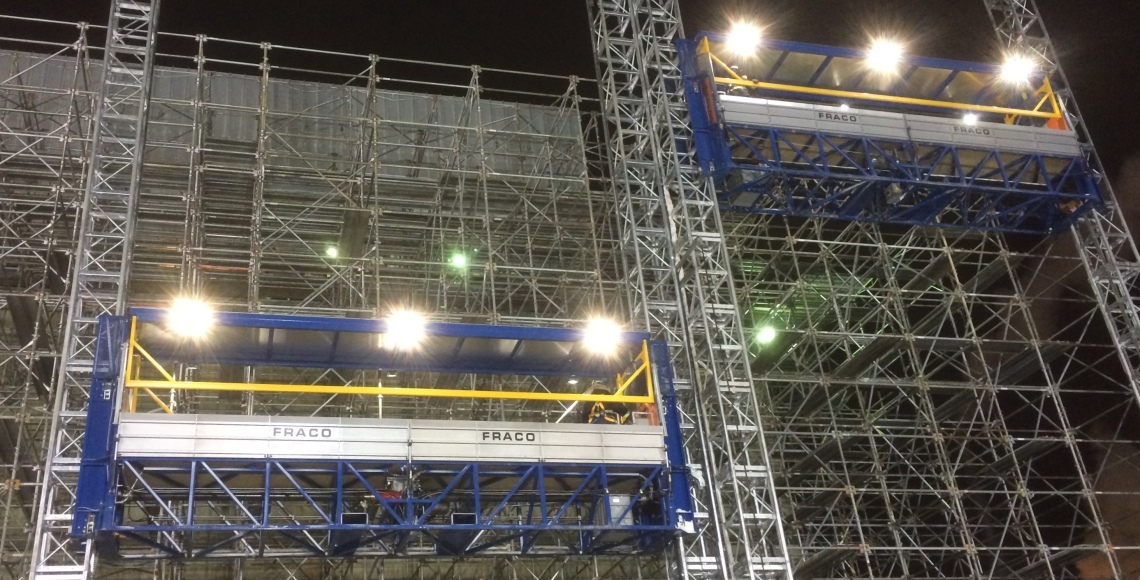 Death Horse, AK, USA, 2015
SEP Series
Prudhoe Bay oil field
Fraco has been mandated by Structural, the industry leader of repair solutions, to develop an access solution for a large oil drilling facility located over the polar circle. Fraco designed and supplied two SEP Series twin mast transport platforms.
Read the case study
Alimentaire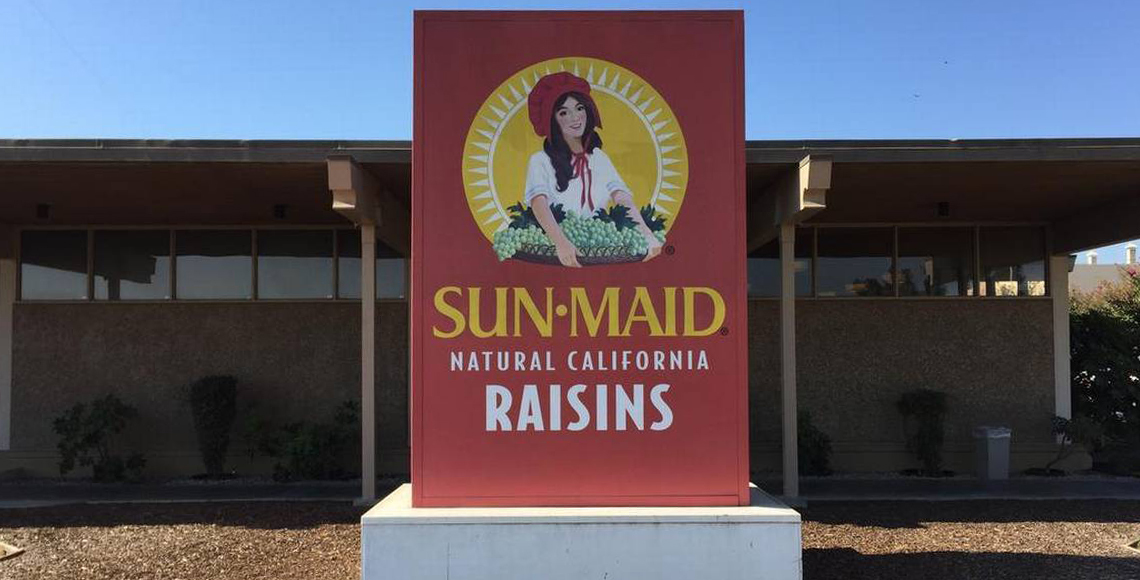 Kinsburg, California, Fall 2019
SEL Series
Replacing old elevators is not that easy
In 2015, Fraco was involved in the replacement of a traction elevator that was built in 1970. The elevator was made of wood and installed in a concrete shaft that didn't allow a regular rack and pinion elevator to be easily installed.
Read the case study