Série SEL



Élévateurs industriels permanents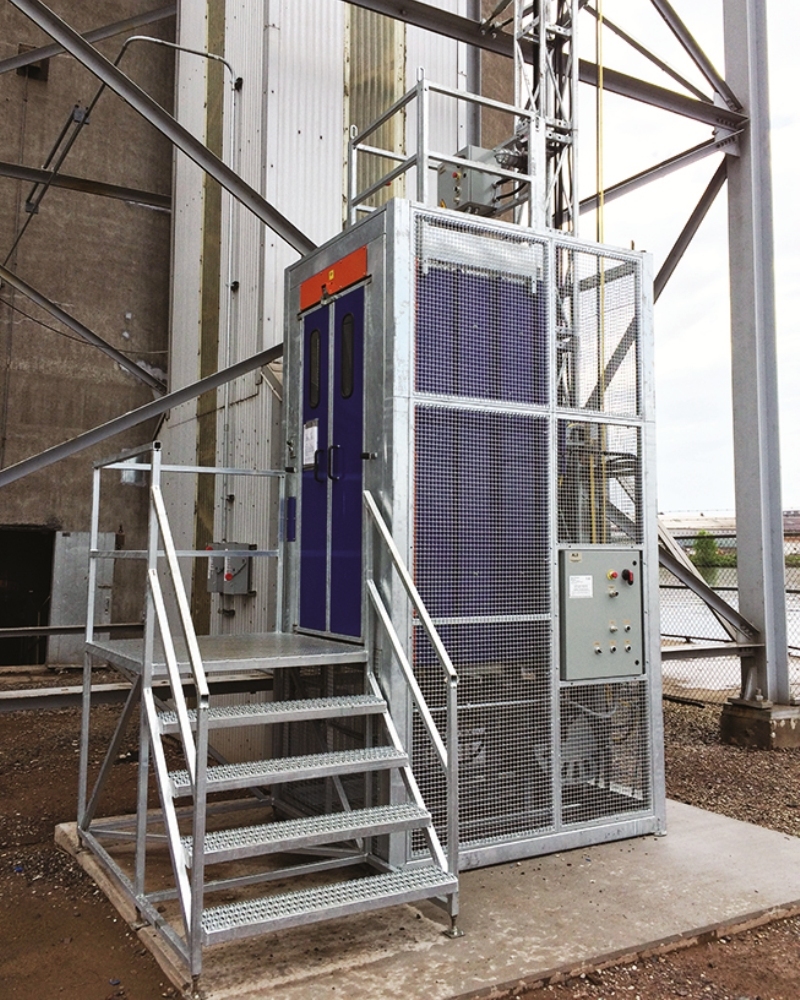 Série SEL

Élévateurs industriels permanents
Aperçu
POUR LES ENVIRONNEMENTS DIFFICILES
Les ascenseurs industriels à pignon et crémaillère de la série SEL conviennent autant aux utilisations intérieures qu'extérieures. Ils sont conçues pour atteindre les hauteurs les plus élevées et assurer un transport vertical sûr et efficace des personnes, outils et équipements. Sur demande, Fraco peut personnaliser la dimension, la charge utile, la vitesse et la finition des cabines. Des sections de mât inclinées sont aussi disponibles pour des projets spéciaux.
Tous les modèles Fraco sont fabriqués avec des composantes électriques et mécaniques disponibles auprès des fournisseurs locaux. La série SEL se distingue entre autre par l'intégration de variateurs de fréquence ou de systèmes de contrôle API. Chaque modèle fait appel à des attaches murales flexibles et des tendeurs ajustables.
Si nécessaire, les ascenseurs de la série SEL peuvent satisfaire les exigences encadrant les environnements explosifs. D'autres options telles que la descente d'urgence, le dispositif de graissage automatique et le système de rappel des pompiers sont également disponibles.
Comme les élévateurs Fraco sont fabriqués en Amérique du Nord, les pièces de rechange peuvent être livrées rapidement. Tous les modèles de la série SEL sont conformes aux normes ASME A17.1/CSA B44 Safety code for elevator and escalator + ASME A17.5/CSA B44.1 Elevator and escalator electrical equipment, ou CSA B311-02 Safety code for manlift + OESC et CSA C22-1 (reconnu par certaines autorités locales).

Données techniques