Série SEP



Plateformes de transport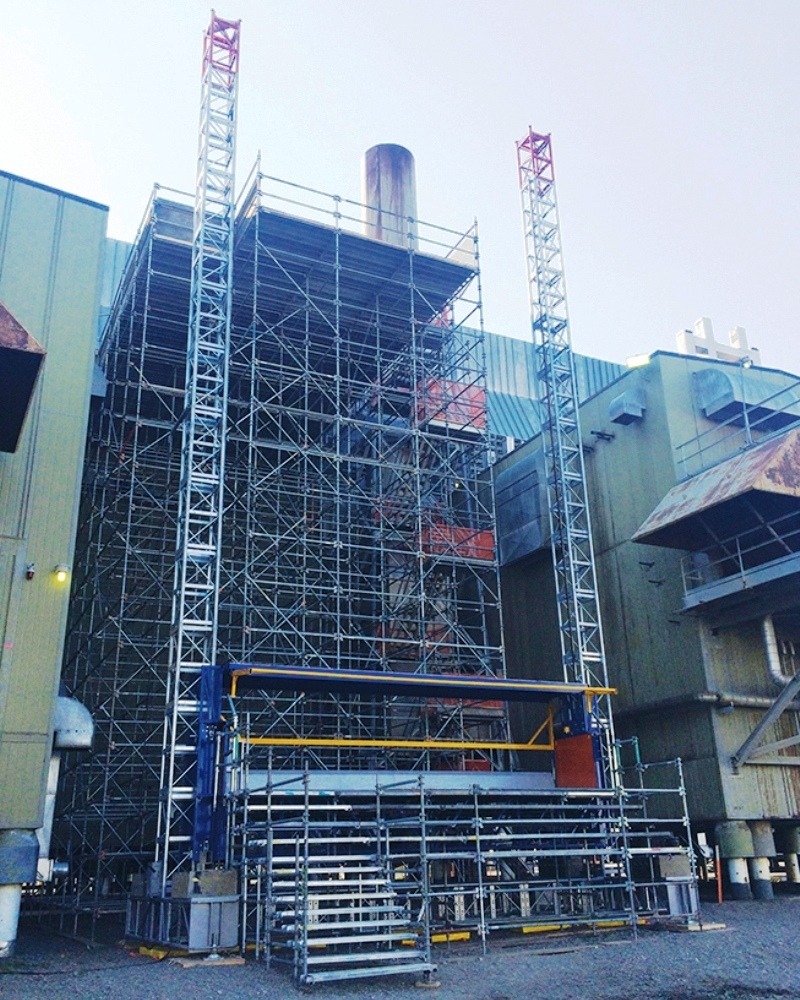 Série SEP

Plateformes de transport
Aperçu
LA RÉFÉRENCE DANS LE MARCHÉ
Unique en son genre, la plateforme de transport à pignon et crémaillère SEP-5000 propose la capacité de charge la plus élevée des plateformes de transport à un seul mât. Elle ne nécessite pas de base en béton et peut être utilisée tant à l'intérieur qu'à l'extérieur d'un bâtiment. Elle se distingue par le recours à une attache murale flexible et un système de tendeurs ajustables.
Toutes les plateformes de transport de la série SEP sont conçues pour un déplacement efficient du personnel et des matériaux. Elles offrent des dispositifs de sécurité tant à l'intérieur de la cabine qu'au niveau des paliers à desservir et ce, grâce à une rampe de chargement facile d'utilisation. Leurs dimensions et capacités peuvent être personnalisées afin de s'adapter aux besoins des entrepreneurs. Elles sont fabriquées avec des composantes électriques et mécaniques qui sont disponibles auprès des fournisseurs locaux.
Données techniques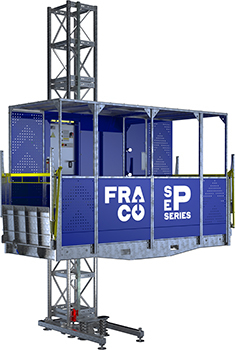 Longueur standard de la cabine
3,8 m
Charge utile maximale
2 270 kg
Vitesse de déplacement
11,9 m / min
Distance standard entre ancrages
9 m
Système de levage
Pignon et crémaillère (module 8)
Type de moteur (alimentation)
Moteurs électriques (3-Phase 480 V / 60 Hz)
Dimensions intérieures cabine (L x l x H) / Poids
3,8 m x 1,45 m x 2,1 m / 3 000 kg
Dimensions section de mât (L x l x H) / Poids
0,65 m x 0,65 m x 1,5 m / 155 kg
Opération
Panneau de contrôle avec boutons poussoires
Conformité
ANSI 92.10-2008; CSA B354.12-17
Your needs
We use ingenuity to create customized solutions.
Request a quote
Études de cas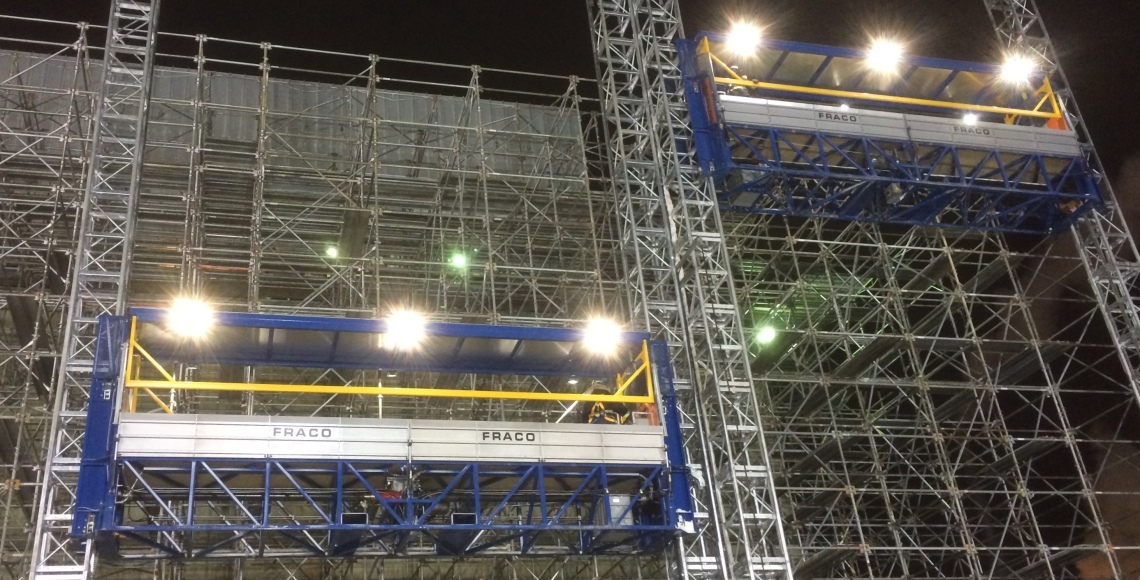 Death Horse, AK, USA
SEP Series
Prudhoe Bay oil field
Fraco has been mandated by Structural, the industry leader of repair solutions, to develop an access solution for a large oil drilling facility located over the polar circle. Fraco designed and supplied two SEP Series twin mast transport platforms.
Read the case study