SEP Series



Transport platforms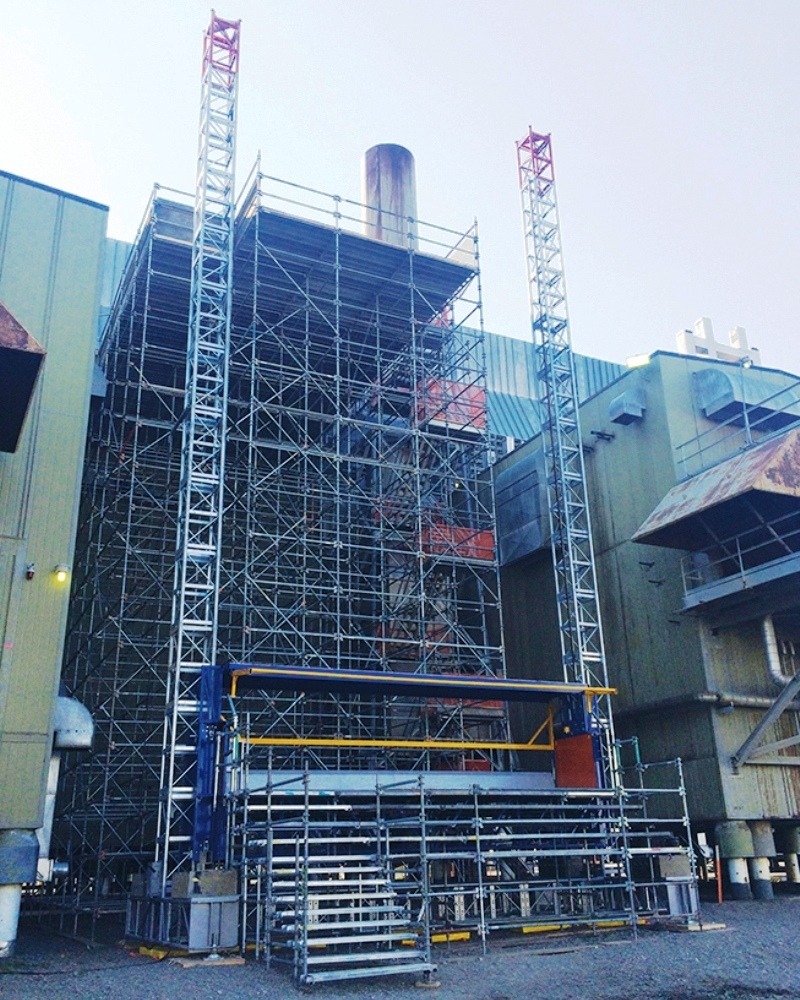 SEP Series

Transport platforms
Overview
The reference in the market
Fraco's rack and pinion transport platform offers the highest load capacity of single-mast transport platforms. SEP Series does not require a concrete base and can be used both inside and outside a building. It distinguishes itself by the use of a flexible wall fastener and a system of adjustable tensioners.
All SEP Series transport platforms are designed for efficient movement of personnel and materials. They offer safety features both inside the cabin and at the landings to be serviced, thanks to an easy-to-use loading ramp. Their dimensions and capabilities can be customized to suit the needs of general and specialized contractors. They are manufactured with electrical and mechanical components that are available from local suppliers.
Technical data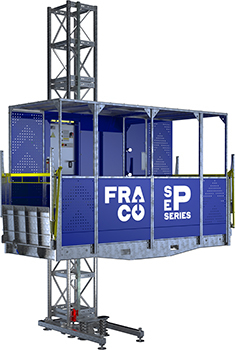 Standard distance between anchors
9 m
Lifting system
Rack and pinion (module 8)
Type of engine (Power supply)
Electric motors (3-Phase 480 V / 60 Hz)
Internal car dimensions (L x W x H) / Weight
3,8 m x 1,45 m x 2,1 m / 3 000 kg
Mast section dimensions (L x W x H) / Weight
0,65 m x 0,65 m x 1,5 m / 155 kg
Type of operation
Control panel with push buttons
Standard compliance
ANSI 92.10-2008; CSA B354.12-17
Your needs
We use ingenuity to create customized solutions.
Request a quote
Case study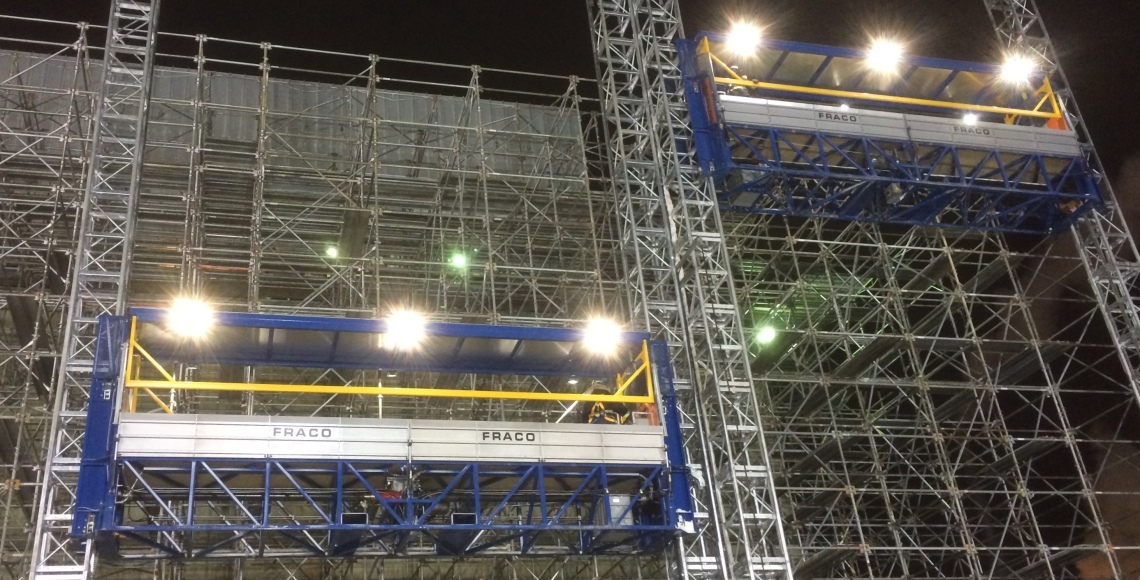 Death Horse, AK, USA, 2015
SEP Series
Prudhoe Bay oil field
Fraco has been mandated by Structural, the industry leader of repair solutions, to develop an access solution for a large oil drilling facility located over the polar circle. Fraco designed and supplied two SEP Series twin mast transport platforms.
Read the case study