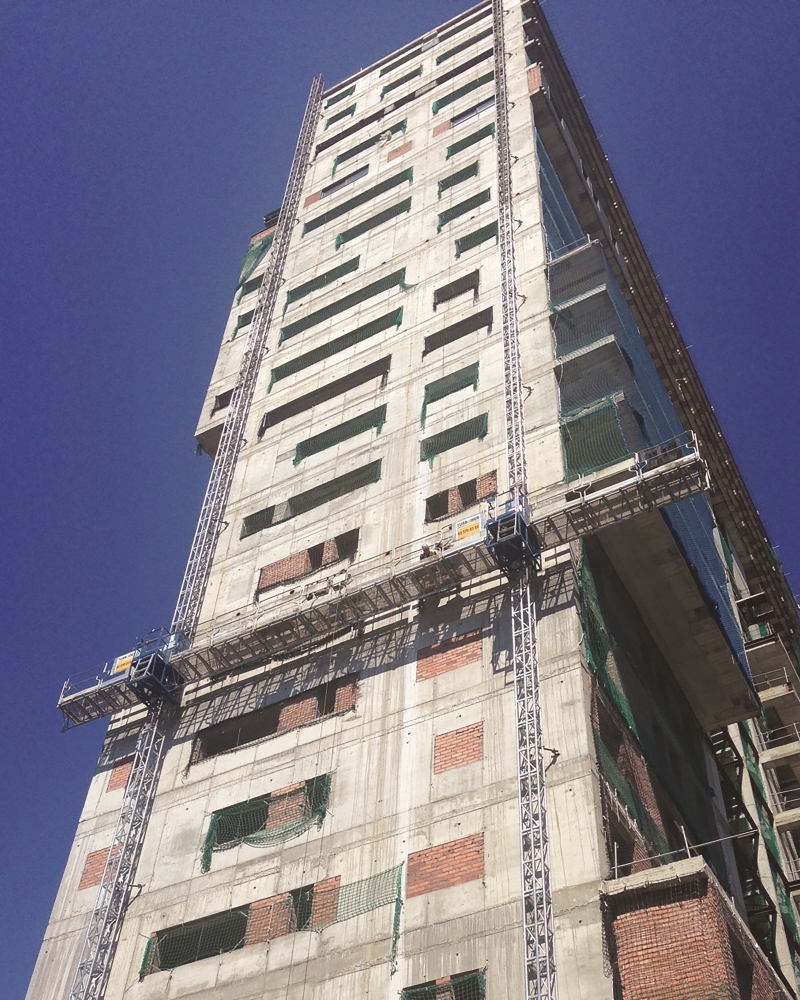 Overview
ADAPTABILITY AND MOBILITY
The FMC-3 is the perfect access solution for light construction works and restoration. That work platform distinguishes itself by its great adaptability, thanks to build-in sliding floor extensions that allow an extension of the working area of up to 8 feet 6 inches (2,6 meters). For safety purposes, these extensions can be locked and are provided with a non-slip material to avoid accidental falls.
The FMC-3 uses a reliable and proven rack and pinion lift system. With its low maintenance, this mastclimbers offers:
a maximum length of 33 feet (10 meters) with a single mast;
a payload of 3 000 pounds (1 100 kilograms);
a lifting speed up to 25 feet (7,5 meters) per minute.
The FMC-3 can also be delivered with a trailer that makes it easier to move on the road.
Technical data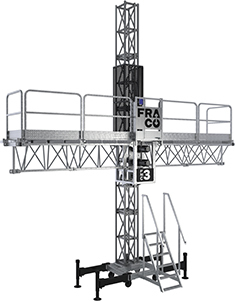 Maximum length of platform w/ single mast (double)
10 m (30,5 m)
Maximum payload (single mast configuration)
1 100 kg
Maximum width of working area (with 5 ft (1,5 m) floor extensions)
2,6 m
Standard distance between anchors
7 m
Lifting system
Rack and pinion (module 6)
Type of engine (power supply)
Electric motors (1-Phase 220 V / 60 Hz)
Motorized unit dimensions (L x l x H) / weight
1,36 m x 0,94 m x 1,44 m / 544 kg
Mast section dimensions (L x l x H) / weight
0,45 m x 0,45 m x 1,49 m / 77 kg
Extensions dimensions (L x l x H) / weight
1,5 m x 1,2 m x 0,9 m / 104 kg
Floor extensions dimensions (L x l x H) / weight
1,2 m x 0,43 m x 0,07 m / 13,6 kg
Standard compliance
ANSI 92.9; CSA B354.7-17;
Your needs
We use ingenuity to create customized solutions.
Request a quote