SEH Series



Construction hoists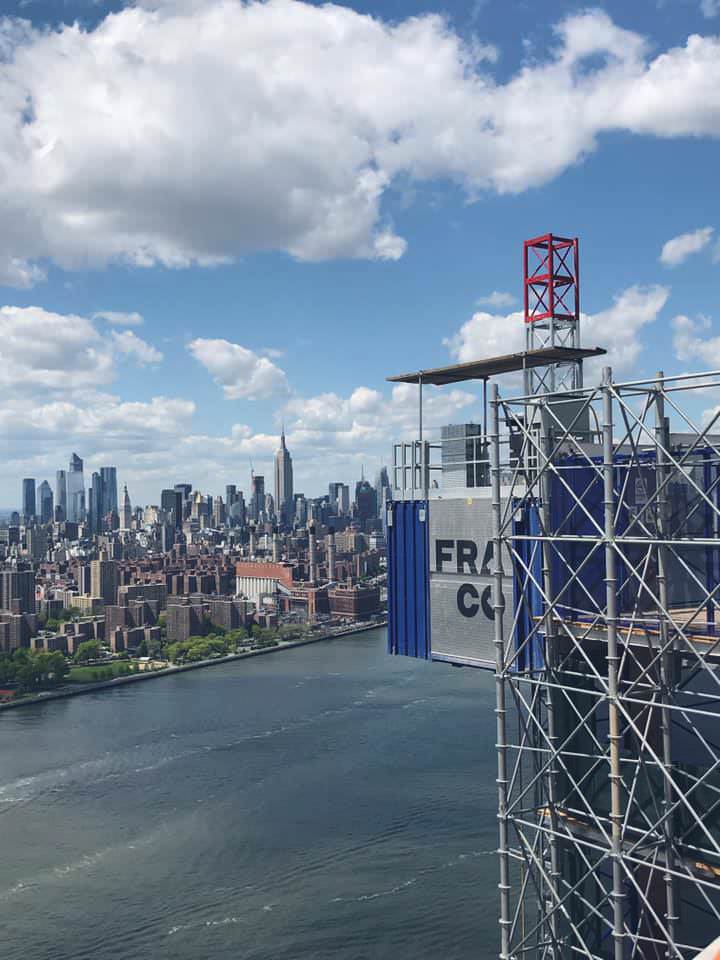 SEH Series

Construction hoists
Overview
QUALITY AND PERFORMANCE
Our rack and pinion construction hoists and construction elevators are designed for a safe and efficient transport of personal and material. On request, Fraco SEH Series cars sizes and payloads can be customized to easily adapt to general contractors and property developers needs.
Mostly used for building construction, SEH Series construction elevators can also serve for bridge construction and industrial projects. Some models can be used in single or twin cars configuration and can be combined with other Fraco products. Cars are delivered with flexible and adjustable tie systems. SEH Series construction hoists are built with common electrical and mechanical components easily available from local suppliers.
A sliding door that allows lateral loading is available as an option with heavy range models.
Technical data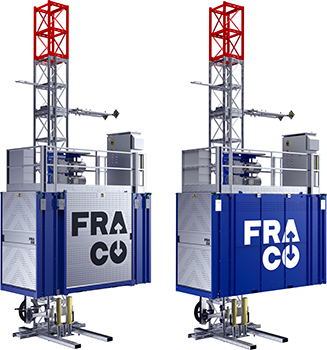 Travel speed (normal - mid - high)
40 m - 60 m - 90 m / min
Standard distance between anchors
9 m
Lifting system
Rack and pinion (module 8)
Type of engine (power supply)
Electrical motors (3 Phase 480 V / 60 Hz)
Internal car dimensions (L x W x H) / wWeight
3,8 m x 1,45 m x 2,1 m / 3 400 kg
Mast section dimensions (L x W x H) / Weight
0,65 m x 0,65 m x 1,5 m / 155 kg
Type of operation
Control panel with push buttons
Standard compliance
ANSI A10.4-2007; CSA Z185-M87; EN 12159
Your needs
We use ingenuity to create customized solutions.
Request a quote
Case study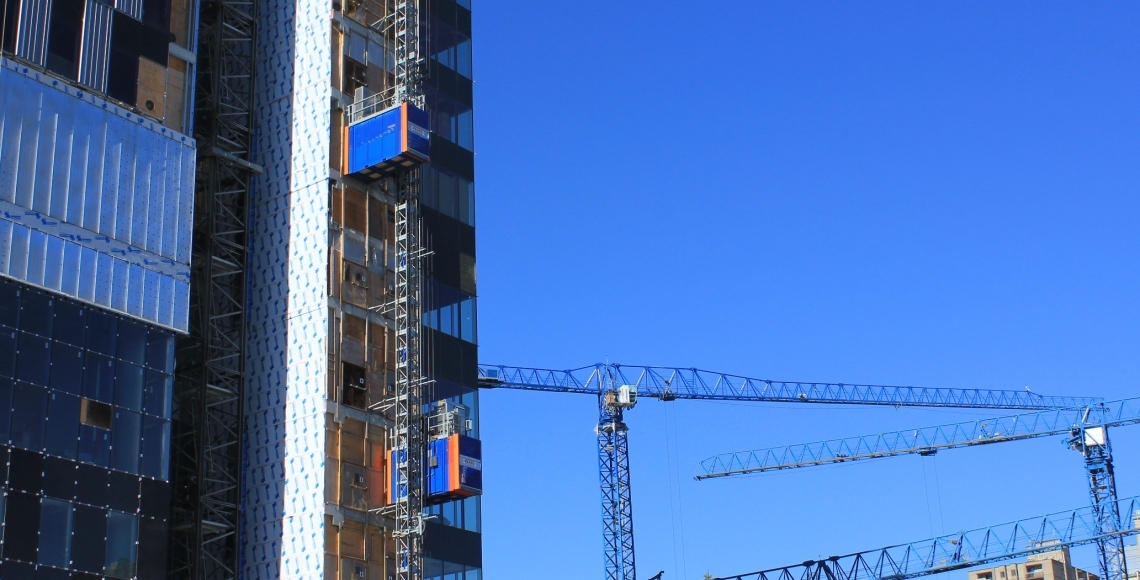 Montreal, QC, Canada, 2013
SEH Series
CHUM Research Center
As part of the construction project for the new CHUM, Fraco took up the challenge of accelerating the construction of a research center by providing a two-car construction hoist for the transportation of persons and materials.
Read the case study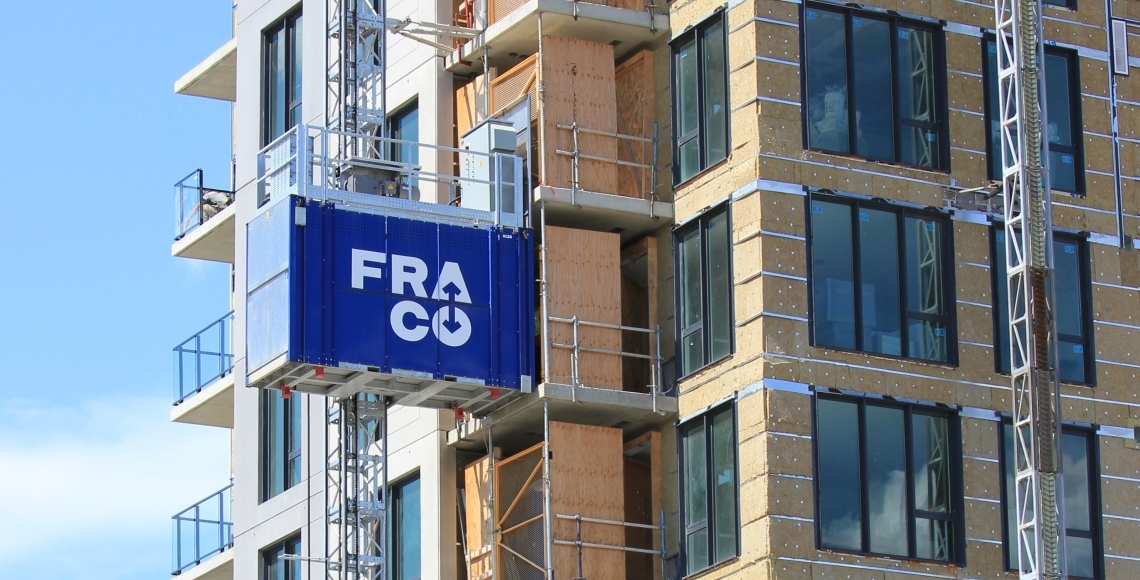 Montreal, QC, Canada, Fall 2019
SEH Series
Voltige condominium Project
A major housing project of 850 condominiums is currently being built in the North District of Montreal. In order to complete the first residential tower, project managers called on Fraco to install a construction hoist and a few ACT-8 work platforms
Read the case study