SEP Series



Transport platforms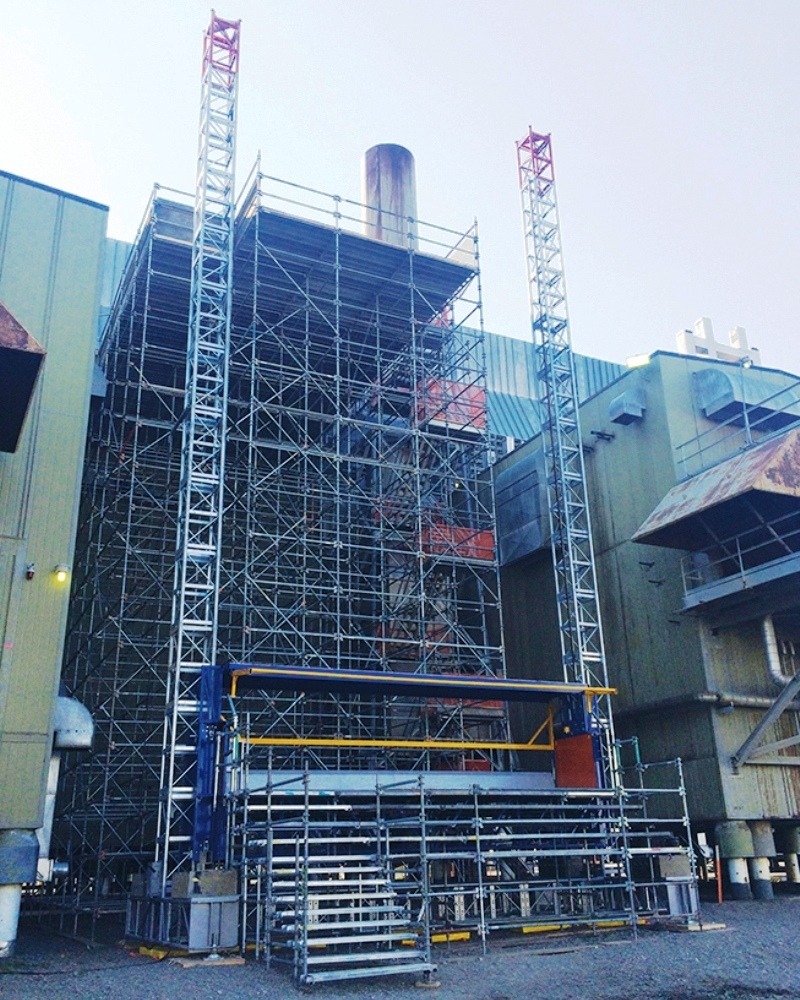 SEP Series

Transport platforms
Overview
THE REFERENCE IN THE MARKET
Fraco SEP Series rack and pinion transport platforms offer the highest load capacities among single-mast transport platforms available in the market. They do not require a concrete slab prior to installation and can be used both inside and outside a building. They distinguish themselves by the use of a flexible wall fastener and a system of adjustable tensioners that can reach top or face of slab.
All Fraco SEP Series transport platforms are designed for efficient movement of personnel and materials on low rise projects. They offer safety features both inside the cabin and at the landings to be serviced, thanks to an easy-to-use loading ramp. Their dimensions and capabilities can be customized to suit the needs of general and specialized contractors. They are built with common electrical and mechanical components easily available from local suppliers. All models are equipped with relay based control system for easier troubleshooting.
Technical data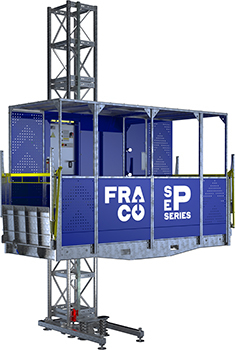 Available payloads
2 270 | 2 700 | 3 180 | 3 640 kg
Standard distance between anchors
9 m
Lifting system
Rack and pinion (module 8)
Type of engine (Power supply)
Electric motors (3-Phase 480 V / 60 Hz)
Internal car dimensions (L x W x H) / Weight
3,8 m x 1,45 m x 2,1 m / 3 000 kg
Mast section dimensions (L x W x H) / Weight
0,65 m x 0,65 m x 1,5 m / 155 kg
Type of operation
Control panel with push buttons
Standard compliance
ANSI 92.10-2008; CSA B354.12-17
Your needs
We use ingenuity to create customized solutions.
Request a quote