Whatever the trade or the importance of the project, we offer solutions tailored to the needs of contractors.
General construction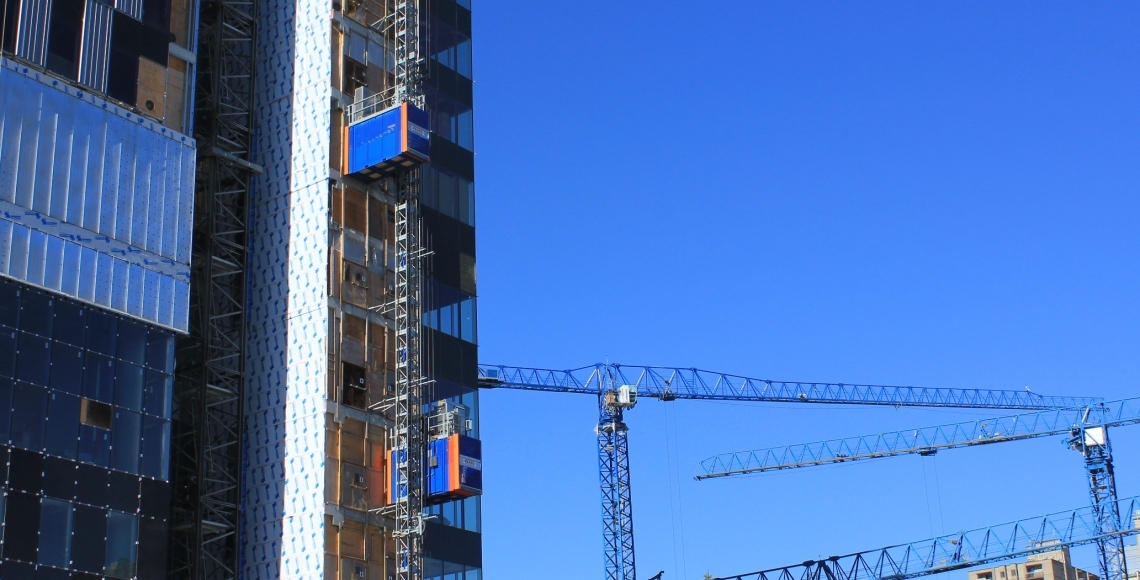 Montreal, QC, Canada
SEH Series
CHUM Research Center
As part of the construction project for the new CHUM, Fraco took up the challenge of accelerating the construction of a research center by providing a two-car construction hoist for the transportation of persons and materials.
Read the case study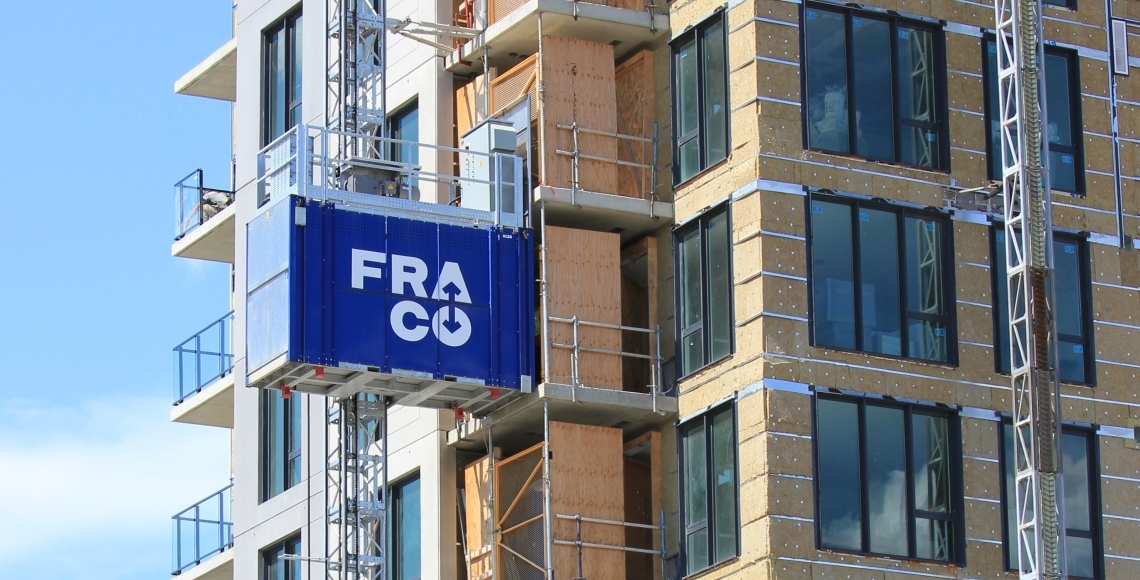 Montreal, QC, Canada, Fall 2019
SEH Series
Voltige condominium Project
A major housing project of 850 condominiums is currently being built in the North District of Montreal. In order to complete the first residential tower, project managers called on Fraco to install a construction hoist and a few ACT-8 work platforms
Read the case study
Masonry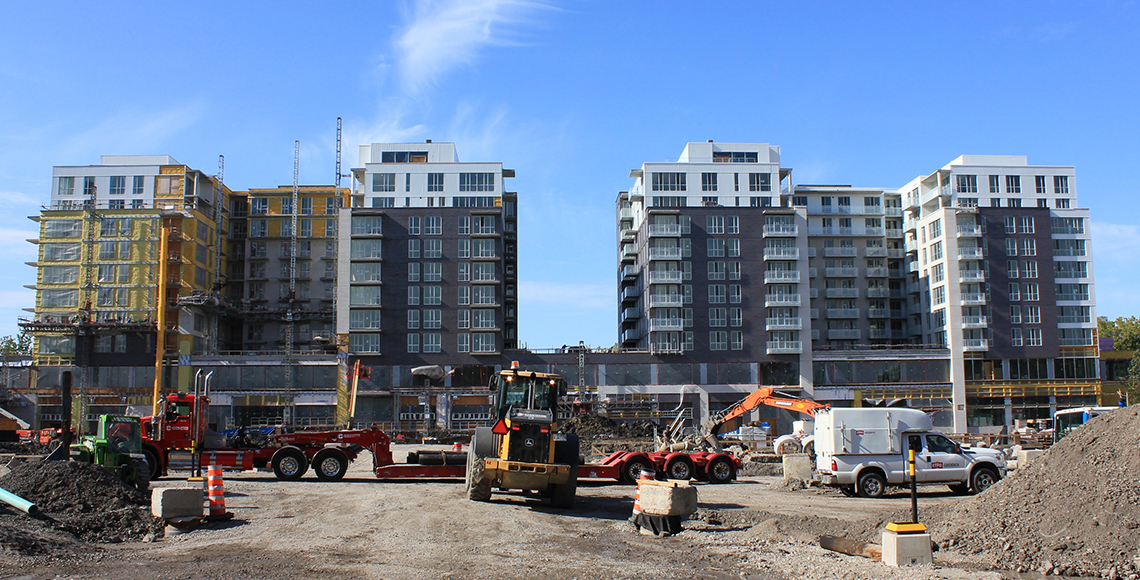 Montreal, Fall 2019
FRSM-20K
Multiplication of Fraco Platforms in Montreal
Built on the site of the former Armstrong (floor tile manufacturing) plant in the Côte-des-Neiges / Notre-Dame-de-Grâce borough, the Westbury Montreal project is another example of the current trend to create urban neighborhoods. It is less than 15 minutes from any major destination, and close to three major revitalization axes that will see the light of day in the coming years. The construction of the first two buildings at one point monopolized 16 FRSM-20K work platforms manufactured by Fraco.
Read the case study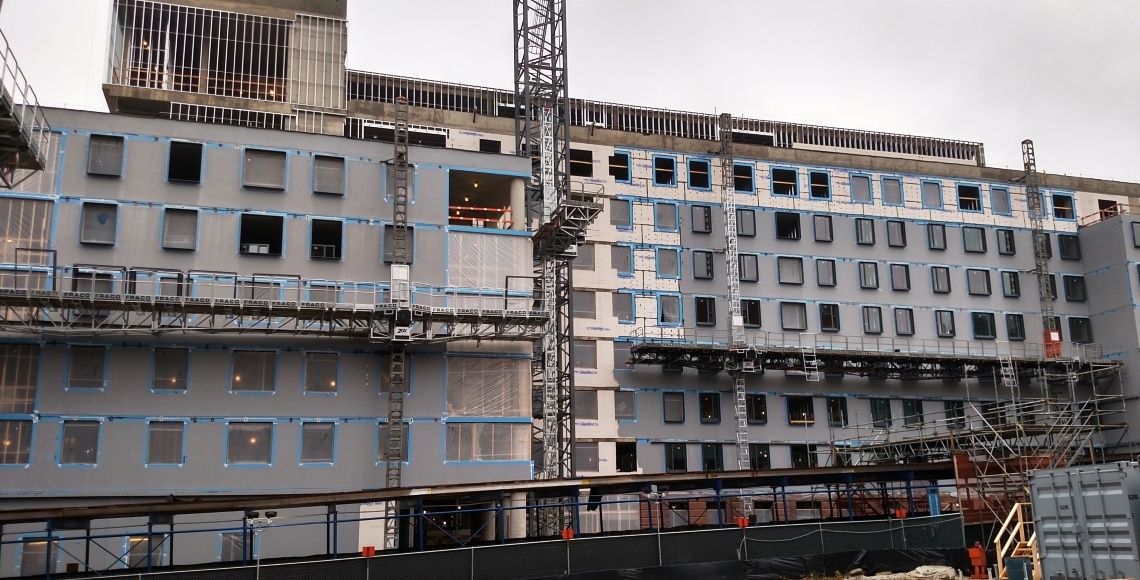 Towson, MD, USA, 2016
FRSM-20K
West Village Housing of Towson University
Fraco distinguished itself by providing several FRSM-20K units that were installed on the site of a major residential building project for university students.
Read the case study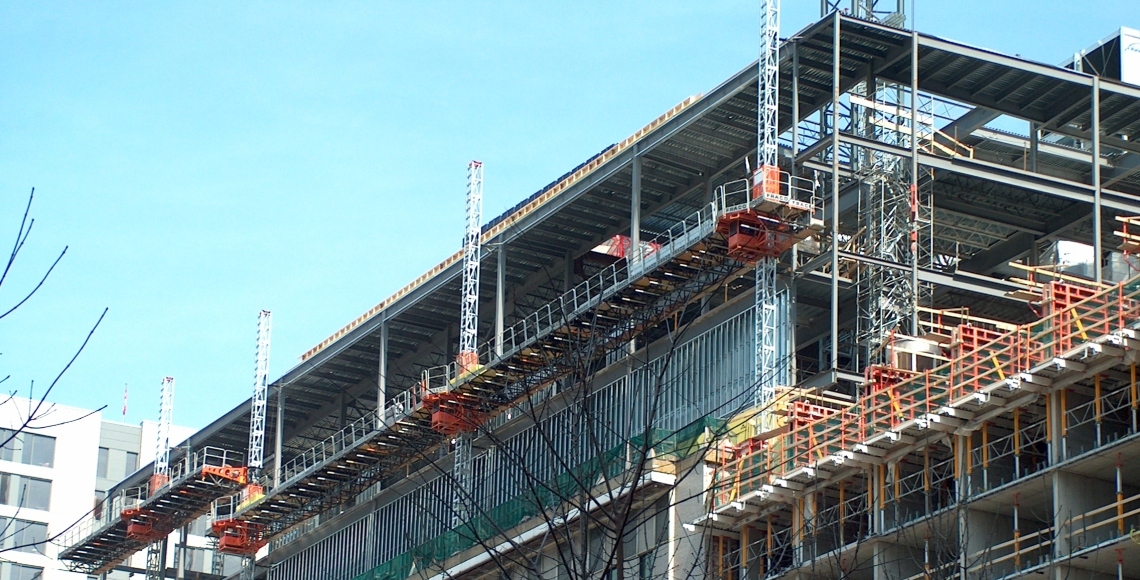 Montreal, QC, Canada, 2008
FRSM-20K
Westin Hotel Montreal
The conversion of the former Montreal Gazette building gave Fraco the opportunity to show how its equipment can be useful. Several FRSM-20K platforms were used to add a five (5) storey section above the existing building and build a new building.
Other claddings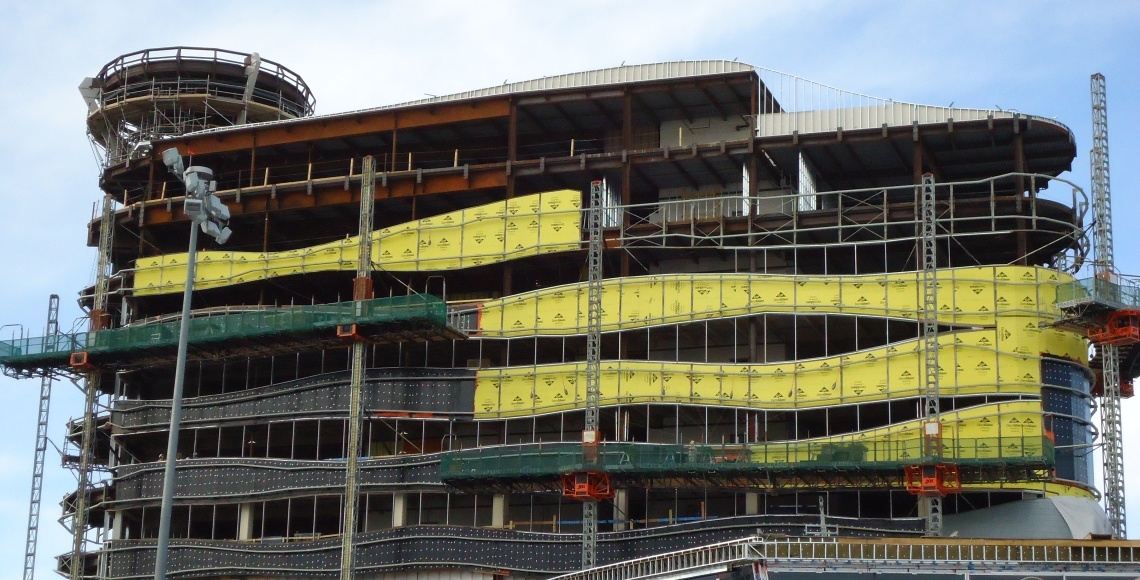 Edmonton, AB, Canada, 2012
ACT-8
Edmonton International Airport
The ACT-8 and FRSM-20K platforms were used for the realization of metal cladding work on a new terminal. The architectural design of the building with its curved shapes and variable size windows, in addition to the impossibility of anchoring itself to certain floors and concrete slabs, were challenges that required unusual solutions.