A monthly column on the challenges of the world of construction!

Having trouble hiring? Need help with employee retention? Discover what Olga would do!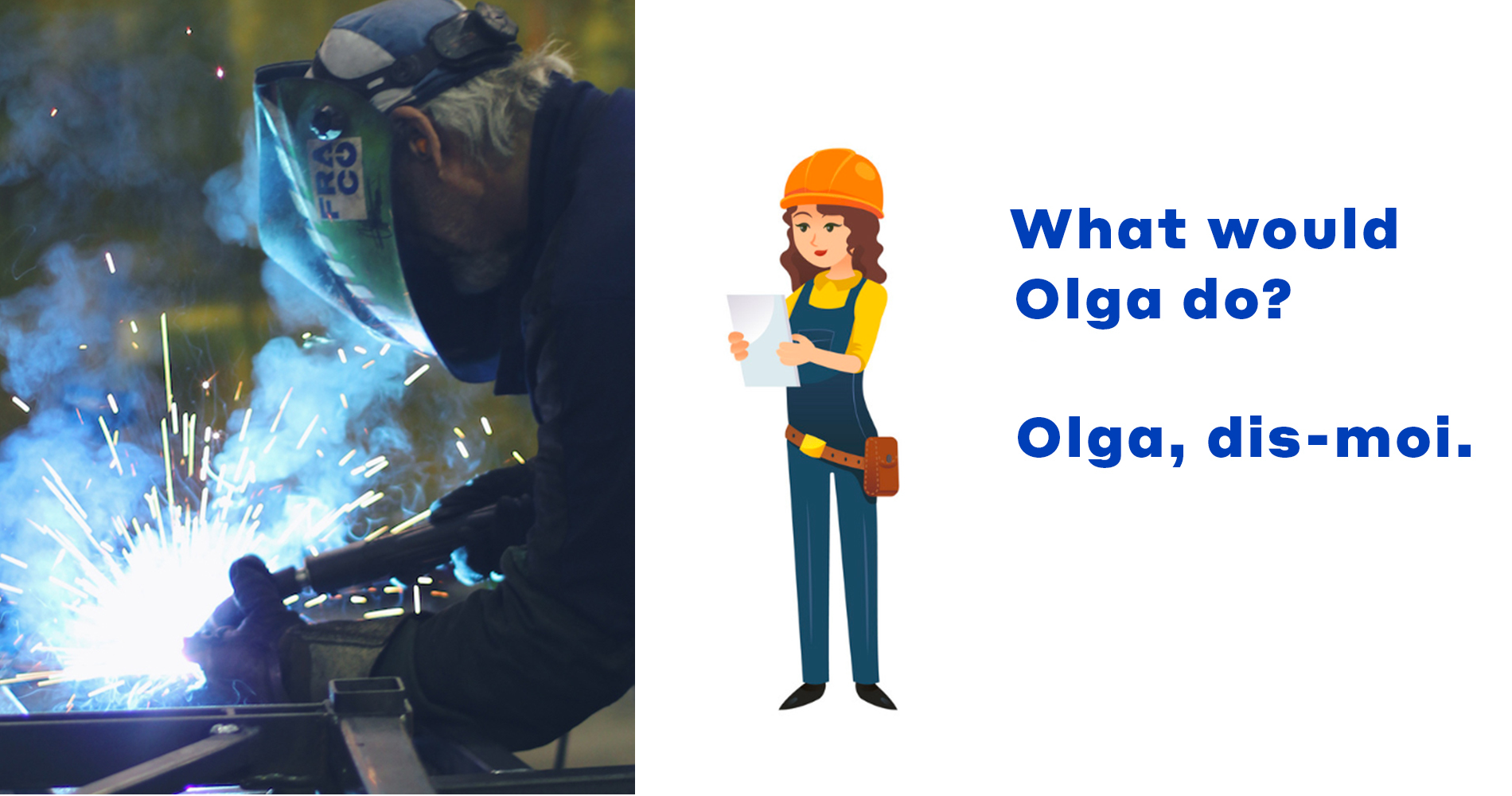 TED NEEDS HELP WITH THE RECRUITMENT OF NEW TALENTS.
Dear Olga,
I am the owner of a masonry company, and I am having trouble hiring. It's no secret that there is a shortage of workforce right now, and it's causing problems for my business.
There is lots of work to be done, but not enough people to do it. I need help. What do you recommend? Any advice how what I should do to stand out as an employer and attract talent to join my team?
Thank you,
Ted

- - -

Dear Ted,
I am so sorry to hear that y ou having trouble with hiring. If it can make you feel better, you are not the only one. Actually, these days, if you are NOT having trouble hiring, you are out of the norm.
But let's not focus on the problem: let's explore solutions!
1. Hiring outside the construction pool.
Most employers look for candidates with experience in the construction world. They think it will make the candidate's arrival in their business smoother and easier. That can be true, but by doing that, you are turning a blind eye to thousands of other candidates. Hiring outside the construction market will allow you to have more options, and also more ideas!
2. Millennials want a feeling of belonging, not extra dollars.
I have often heard people say "Millennials" will move for a dollar. That's not true. Millennials will change jobs if they feel like they don't belong in an organization, or if they aren't valued. It is your job, as an employer, to make your new employees feel welcomed, and feel confident. If you do that, they will not change jobs for a higher pay, because they will be loyal to you. Nowadays, the company's culture is a very important factor for many teams. Focus on your employees, on your teams. Be good to them first, be kind. Be a leader, not a boss, and those efforts will reap in no time. You will have less turnover.
3. Offer attractive overtime wages to your current employees.
Of course, this is not a long-term solution, but it is less expensive to offer overtime to your employees than to deliver projects late or to refuse projects because of your lack of workforce. You are winning, and your employees are winning. Attractive overtime wages can help many of them, and also, but offering a good rate, you are making them feel important - because the work they are doing is important.
4. Have you tried new and creative ways to hire skilled workers?
Einstein said: "Insanity: doing the same thing over and over again and expecting different results." Are you using the same methods you were 10 years ago to find talent, in this new world? If yes, maybe you need to rethink your tactics. Go to high schools, go to fairs, hire someone to do that full-time… They are many options. You need to be creative and innovative.
5. Yours managers: are they contributing to the turnover?
It is said that people quit their jobs because of managers. So, are your managers treating their teams well? If yes, good. Great! Your turnover is less likely to be big. If the answer is no, there might be a little work to do here. It's hard enough to hire, it's even harder to hire because people leave your company. Make sure your team leaders are contributing to a fun, safe and interesting workplace for your employees, old and new.
I hope these tips help you, Ted. The key, these days, is this:
HUMANS.
We need to focus on humans, on their potential, their needs, their goals, their dreams, their aspirations. It's no longer about who can work for less, or who can do more with less time. Company's biggest assets are not their products, their bank accounts… It's their employees.
Once you switch to that mentality, the hiring and retaining process will get much easier, I promise!
Thank you for your question and see you next time for another Olga Chronicle!